Towey Under Fire
"Based on comments in other letters, the scope of any investigation may need to be widened to include allegations of improper actions by the administration toward staff and faculty as well as concerns regarding the safety and security of the campus environment." – More
Regarding the New Directions Program and Father Mark Gruber
In approximately 1988, Father Mark Gruber and another Saint Vincent College ("SVC") staff member wrote an anonymous letter regarding sexual misconduct by David Hemmerling, the director of the New Direction scholarship program at SVC. The recipients of the letter included members of the college's board of directors, Archabbot Paul Maher and (now) Archabbot Douglas Nowicki.  The letter included a newspaper article showing that Hemmerling, "did practice sodomy" on a youth in Minnesota, before he came to SVC. By the fall of 1989, Hemmerling moved the New Direction program to Missouri. Hemmerling took with him an assistant (a former scholarship student), three SVC students, a $60,000 debt (owed to SVC) and a letter of recommendation from SVC's Dean of Admissions.  View Part One
In the late 1990s, Father Mark Gruber disclosed, during a heated exchange with Archabbot Nowicki (regarding deception within the St. Vincent community), that he (Gruber) was one of the whistleblowers who wrote an anonymous letter to Saint Vincent College administrators regarding the sex-for-scholarship program run on campus by Brother David James Hemmerling in the 1970s and 1980s.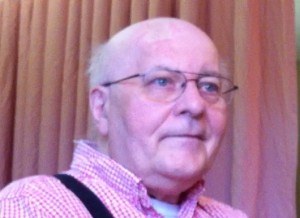 "Confession made the sin of abuse go away. If the perpetrator says he is sorry,
the victim should no longer be in pain. I don't know how you can be Catholic and
deny the true value of one of the sacraments." – Brother David Hemmerling, 2013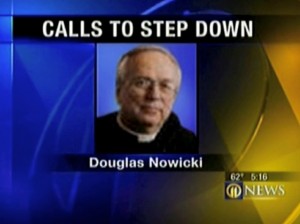 View News Video   |   Press Release
"I had already compromise myself enough putting up with [Archabbot Nowicki's] sexually
inappropriate touches and just could not go on with it any further." – Former Monk
Archabbey's statement confirms that Archabbot Nowicki (above) was under
investigation for misconduct at the time he was reelected archabbot. [ View ]

It may take decades to restore the damage caused by Archabbot Rembert Weakland,
Archabbot Douglas Nowicki and others. However, with the support of many students,
parents, faculty, alum and monks (past and present), we seek the truth on behalf of an
wounded institution and all those who were abused, oppressed and otherwise defeated.
Webmaster, 2013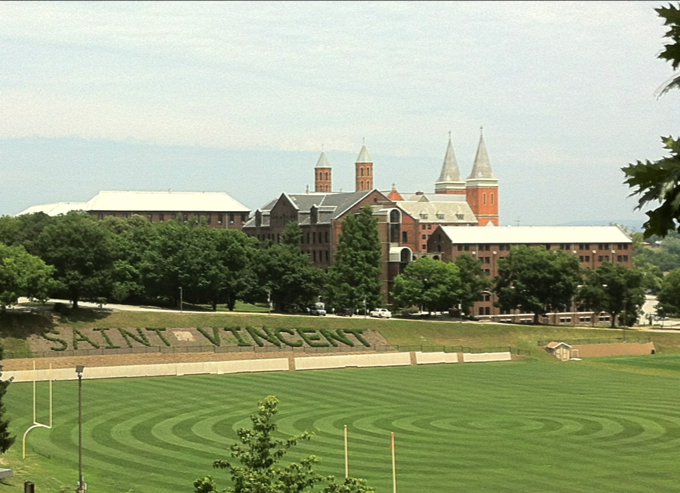 http://www.misconductinlatrobe.com/
Investigating the history of abuse and misconduct at Saint Vincent Archabbey,
Saint Vincent College and Saint Vincent Seminary in Latrobe, Pennsylvania.

"Thank you for being willing to do something regarding affairs at the Archabbey. These matters
are not simple [but] transparency is absolutely necessary. I pray that with prudence and charity
you will be an instrument… for the glory of God and the cause of Truth." – Web Site Feedback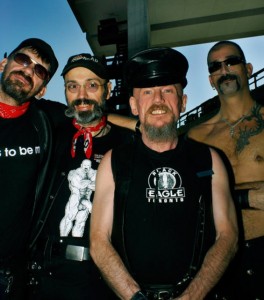 Despite the best and most deceptive efforts of Archabbot Nowicki to have people believe otherwise, one of the gentlemen in the above photo (second from left) is, indeed, Fr. Becket Senchur. Archabbot Nowicki has reportedly tried to convince people that the photo was photoshopped, even though it remains on the Village Voice web site [ View ]. When a sworn affidavit [ View ] wasn't enough for the Archabbot the photo was, just recently, further authenticated [ View ].

Fear and Loathing at St. Vincent College
Lederman was impressed that many of the Benedictine monks were not only opposed to Towey (and by implication the Archabbot) but willing to sign the faculty letter. Most remarkable of all, one monk, Father Mark Gruber, who taught anthropology and was himself something of a Catholic fundamentalist, was quoted by name in the Lederman essay. The priest told the writer:
I would have welcomed an intellectually sound reconsideration of the best way to embody the Catholic philosophy at a college. It would be useful to take John Newman's discussion of the university from the 19th century, or even Benedict XVI's scholarly approach, and having a set of faculty discussions about what we should do. Instead, we get Mother Teresa of Calcutta a great deal and a lot of talk about heaven. My mission in the classroom, and our mission as a university, is to inform and enlighten, to bring the kingdom of good and of God to this world. I don't see it as my mission, or his mission, to be a preacher of revival that gets students to heaven.
Mark Gruber would pay dearly for his honesty. [ More ]