Father Dan Ward, OSB from Saint John's Abbey in Collegeville, Minnesota (USA) is under investigation following claims of sexual and other misconduct. The investigation was commissioned with the knowledge of Abbot John Klassen (Saint John's Abbey and Bishop John Kinney  (Diocese of Saint Cloud).
For years, Father Dan Ward has been one of the American-Cassinese Congregation's top legal strategist. He does the same for religious around the world (including Saint Vincent's Archabbey) in his role as executive director at the RCRI [ More ].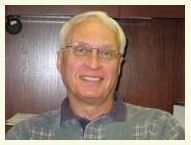 At least five men and one woman allege misconduct by Father Dan Ward.
Just days after the Father Dan Ward investigation began in October, Father Ward was scheduled to speak at a Canon Law Society of America (CLSA) conference in Chicago, Illinois.
See webmaster's letter to the CLSA… here.
If you have information regarding misconduct by Father Dan Ward, OSB, please contact the webmaster for the investigator's contact information.